Family portfolio

Blāha Family & Co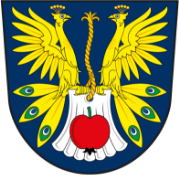 "Fidelis esto, subditus fieri noli",,Be loyal, but do not become vassal." is the family motto of Martina and Martin Blaha's family. We point out a commitment to believing in personal responsibility for everything we create in life, how we think, how we behave, and how we act. All this is only in our competence and our conscience. We never yield to thoughts and actions that are not based on our moral beliefs and ethical values. We never act in a win-lose manner and we do not strive to benefit at the expense of others. We manage the assets in which we reinvest our profits and together with our co-workers, partners and friends, we do create a sustainable, stable and healthy work environment.
Martina & Martin Bláha
What we do

we invest we help we have fun
"It's not just work that makes a person alive" This also applies to us, although thanks to our enthusiasm, our hobby does always become another job opportunity - in our case it is literally true. In addition to investment and management activities in controlled companies, breeding of English Thoroughbreds and horse racing is a great family hobby. We own a racing stable and several racing horses, which represent our family not only on Czech, but mostly on foreign racecourses. Our passion is also organization of cultural, artistic and sports productions.
Our brands

we manage we develop we control
We are personally involved in every company that belongs to our family's portfolio. We do communicate with our colleagues in management positions on a daily basis and participate in flexible decision-making in strategic areas. Within our portfolio, we apply synergy effects, thus increasing efficiency in the internal processes and optimize operating costs with an emphasis on maintaining the competitiveness and sustainability of our companies. Within the group we own capital shares of individual companies in the areas of logistics, transportation, aviation, shipping, retail, publishing and agriculture. Our consolidated share capital is € 3.6 million out of a total of € 5.3 million.